The Power of Less: Stay Current and Streamlined with Nebraska Auto Detail
In the digital age, maintaining an effective online presence is essential for Auto Detailing and all businesses alike. One aspect often overlooked is blog management, which can significantly impact the success of our website. While it may be tempting to have a vast array of blogs on the Nebraska Auto Detail website, the strategy of having only 24 posts has numerous advantages. In this article, we will explore the benefits of streamlining our content and focusing on quality rather than quantity.
Engaging and Focused Content
By limiting the number of blog posts, Nebraska Auto Detail will concentrate on creating high-quality, engaging, and relevant content. This approach ensures that each article receives ample attention, research, and refinement, making each blog about auto detailing more valuable, informative and most importantly authentic for you.
Easy Navigation
Having only 24 blog posts simplifies the Nebraska Auto Detail website. Visitors can easily find what they are looking for. For example, benefits of an exterior hand wash, how to properly clay bar the exterior car paint, and why we steam clean our interior seats and carpets rather than using the shampoo method. These types of blogs will be updated with the most up-to-date content and will not get buried deep in our site.
Faster Load Times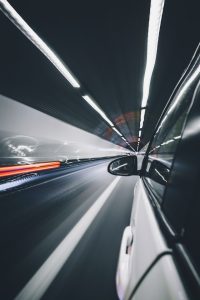 The more outdated content we have on our website, the slower it could possibly load. Having only 24 blog posts should result in faster page load times, which is crucial to us. We want you to be able to find the information you need effectively without delays.
Prevent Outdated Information
With limited blog posts, it becomes more feasible to update and refresh our content regularly. Stale information can be detrimental to our reputation, but with fewer blogs, we can easily ensure our content remains current and accurate. Auto Detailing is constantly evolving. We strive to continue to make our vehicles look cleaner and better with every bit of learning we gain.
Brand Consistency
By curating only 24 articles, we want to have better control over the tone, style, and messaging of our content. This consistency strengthens the Nebraska Auto Detail brand identity.
Streamlined Maintenance
Managing fewer blogs also reduces the risk of broken links, outdated information, and other maintenance issues. It allows Nebraska Auto Detail to keep our website polished and professional.
In conclusion, limiting the Nebraska Auto Detail website to only 24 blogs provides numerous benefits that will lead to a more efficient and effective online presence. By focusing on high-quality, current, and engaging content, Nebraska Auto Detail can enhance your experience, and maintain a strong brand identity.