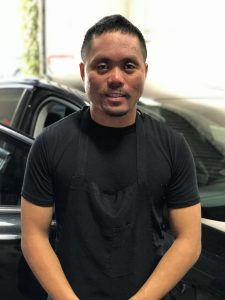 Hi, I'm Joe Perez, Owner of Nebraska Auto Detail.
I first moved to Lincoln when I was four years old, where I went to Saratoga, Irving, and Lincoln High School growing up. Even in high school I found myself infatuated with cars and keeping them clean. After working at State Corrections for several years I decided to pursue my passion for detailing. One thing led to another, and with the help of family and friends I was able to open up Nebraska Auto Detail officially in May of 2017.
On my downtime I enjoy spending time with my wife Erin, and playing with our two dogs Rylee and Sophie. As we have slowed down on the amount of running we do, we still try to volunteer with local races when we can. Along with auto detailing I am also passionate about Dolly's Legacy Animal Rescue and other Local Non Profits.