How Often Should a Car Be Detailed?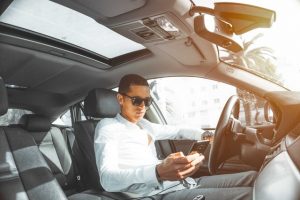 Most people spend a ton of time in their cars. Whether picking up groceries, cruising with friends, or commuting for work, the average American spends at least an hour behind the wheel each and every day. That quickly adds up to about 15 full days of driving annually. Over time, vehicles are exposed to countless contaminants both inside and out, and people rarely clean their rides often enough. Thankfully, following a regular detailing scheduling can help to maintain your car's value and safety for years to come. With this in mind, one question remains: just how often should a car be detailed?
Exterior Detailing
It's a common misconception that detailing only involves a vehicle's interior. While important, interior detailing is only half of the equation. Exterior detailing is also essential to maintain the value and condition of any automobile. It usually includes thorough hand washing, claying to remove dirt, polishing of scratches, application of protective sealant, as well as tire and wheel cleaning. This process ensures your car or truck remains in great condition while guarding against rust, scratches, and fading for as long as possible. Depending on how often you drive and in what environments, exterior detailing is recommended at least twice a year. If you frequently commute on highways, jobsites, or outside the city, it's better to schedule detailing about every four months. Summer and fall are usually the best times to detail in order to avoid storms, protect from UV rays, and adequately prepare for winter.
Interior Detailing
When most people hear the word "detailing," they generally think about a car's interior. Interior detailing is critical for all vehicles, especially if they're used to transport pets, children, clients, or employees. It often includes stain removal and vacuuming, as well as the thorough cleaning and conditioning of any chrome, doors and jams, consoles, dashboards, seats, carpets, headliners, and floor mats. While most detailers use traditional shampooing methods to wash vehicle upholstery, we prefer to use steam cleaning for a variety of reasons. This process is tidier, more efficient, and ensures a deeper, more sanitary clean free from harsh odors and fragrances. We recommend an interior detail at least every four months, depending on use and the condition of your vehicle. That said, there is no such thing as a vehicle that is "too clean." If you use yours more than average, rarely clean the interior, or are frequently chauffeuring VIPs, it's better to schedule an interior detailing every other month.
Why It Matters
Our vehicles tend to make our lives much easier. That is, until issues eventually arise. Auto detailing is important because it can help to mitigate the risks associated with vehicle ownership. A filthy automobile is dangerous to inhabit and operate, not to mention nearly impossible to sell. Regular interior and exterior maintenance will reduce the chances of disastrous catastrophe down the road. Plus, it's much easier to identify and avoid future damage if a vehicle is in good condition. Scheduling regular auto details will prolong the life, value, and utility of any vehicle regardless of how often or where it is driven. It's far more than a cosmetic service—auto detailing secures your investment and protects the lives of you and your passengers.
Car detailing isn't just for the rich and famous. Everyone's vehicle will benefit from a thorough cleaning inside and out, and our packages are competitively priced to be accessible for all. Consider scheduling a full detail at least twice a year, before summer or winter, and immediately before placing an automobile on the market. It will ensure your vehicle is safe, protected, and remains at near-mint condition for months. Feel free to contact us at your convenience for more information or to make an appointment.