When Should I Get My Car Detailed?
Regular detailing is one of the best ways to keep your vehicle looking great over time. But exactly when should you get it detailed for the best overall results? To be honest, it depends on where you live, when you drive, your vehicle's condition, and your future plans. Let's look at how each of these factors affects when to schedule your next detail.
Where You Live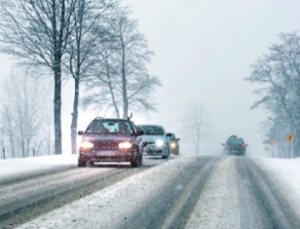 Where you live will affect when you'll benefit most from a professional detail. If you live in a harsh climate or rural area, then these conditions can often harm your vehicle's exterior. Vehicles parked outside or exposed to bugs, high winds, bird droppings, and strong UV rays are also at risk year-round.
If your vehicle falls into any of these categories, then we recommend scheduling a detail about every 3-4 months. This will help to reduce the effect of seasonal hazards and the amount of time needed for regular washes.
If you live in a city, always park your vehicle inside, and rarely drive on dirt or damaged roads, then we suggest getting a detail at least twice per year. Vehicles that fall into these categories generally don't suffer from extremely harmful conditions. However, where you live is only one factor that influences when to schedule your next detail.
How Much You Drive
If you drive your vehicle every day, then we recommend setting up your details often and ahead of time. The more miles you put on it, the dirtier it gets and the more exposure to hazardous conditions. So, if you drive a lot or live in an area with harsh weather, then consider a professional detail about every 3-4 months.
If you only drive your vehicle occasionally, then it's less likely to suffer from daily wear and tear. In this case, we recommend a complete interior and exterior detail at least twice per year. However, other factors like your vehicle's current condition and upcoming life events also come into play.
Symptoms of Wear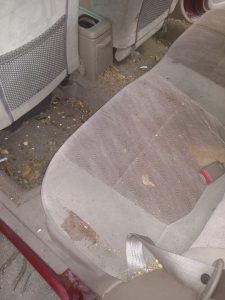 You can usually tell when your vehicle's condition is suffering. If you're starting to notice any symptoms of wear, then it's probably time for a detail. Always keep an eye out for dull paint, water spots, foggy headlights, and smoky mirrors and windows. These symptoms are obvious signs that your vehicle's exterior needs some professional attention.
Similarly, if you notice any lingering odors, stained carpets, filthy mats and seats, or sticky vinyl or leather, then consider getting a complete interior detail. This is particularly beneficial during the winter months when we offer our interior-only detailing packages. These symptoms of wear are sometimes more common than exterior ones, especially if you smoke, have pets or small children, or spend a lot of time traveling.
Before and After Events
Some major life events call for maintenance on short notice. For instance, if you use your vehicle for work and plan to attend a conference or show a colleague around town, then it's time to have your car detailed. Similarly, it's always a great idea to get a professional detail before a date, after a long road trip, or before trying to sell it to a potential buyer.
Remember that the longer you wait between details, the more time and effort is needed to restore its condition. We recommend following a regular detail and washing schedule to always be ready for spontaneous events at a moment's notice. The last thing you want is to be caught off-guard and embarrassed by the state of your vehicle.
Get Your Car Detailed Today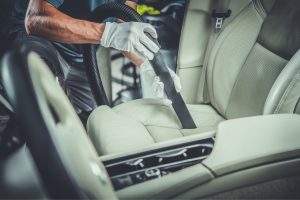 There are many factors that determine when to schedule your next detail. Remember that it's best to schedule any detail ahead of time, when you notice wear, and especially before selling your vehicle. If you drive in harsh conditions daily or park outside, then we recommend getting a detail every 3-4 months. However, if you park inside and rarely drive, then consider scheduling a complete detail about every 6 months.
If you live near or in Lincoln and are still unsure about when to get your car detailed, then we hope you'll give us a call or stop by our shop today. We'd be happy to walk you through our detailing packages, answer any questions you have, and give you the peace of mind to maintain your vehicle with confidence.