How to Choose a Detail Shop
Taking care of your favorite vehicle is essential if you want it to last. Whether you own a car, truck, or SUV, regular detailing is one of the best ways to keep it looking its best. When searching for a local detail shop, there are several factors to consider before making your final decision. The key is to find one that can meet your needs quickly, reliably, and affordably every single time.
1. Do Your Research
The first step involves a little research. Look up different detail shops online and click through their website for before and after photos. You should also consider whether their location is convenient enough for your schedule and lifestyle. Make sure they also offer the type of service you need, whether its waxing, clay bar treatment, ceramic coating, or mobile detailing.
It's also important to read customer reviews to get a better understanding of their level of service and reputation in the community. Doing your research early will help you narrow down which detail shops might be worth considering for your needs.
2. Ask for Recommendations
Another fantastic way to find out which detail shop is right for you is by asking friends and family which one they prefer. Their personal recommendations may influence your decision or even open you up to hidden gems around town. If they had a positive experience with a certain shop, then chances are it's worth checking out for yourself!
3. Visit the Detail Shop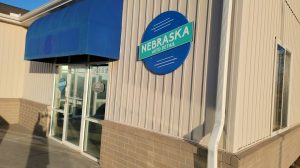 Once you've narrowed down your list of reputable detail shops, it's time to visit them in person and ask questions about their services. Many times, detail shops will allow appointments so you can get a feel for how they do business and if they're up to your standards. For instance, we gladly provide mini tours to show our customers where their vehicle will be detailed.
Always ask about their prices and turnaround times. This will give you an idea of exactly what kind of value you'll receive when buying their detailing services. Plus, it'll also give you an opportunity to meet the staff and get a genuine first impression of the shop.
4. What to Look for in a Detail Shop
Detail shops provide a variety of services designed to make your vehicle look and smell amazing. Their services may range from basic washes to ceramic coatings. Some detail shops also offer additional options like windshield protectants, ozone treatments, and exterior trim revival. Whatever you're looking for, make sure your local detail shop offers it at a reasonable price.
There are several other things to look for when visiting any detail shop. Always verify that they use quality products that are safe for your vehicle and your family. You should also inquire about their pricing structure. Some detail shops charge an hourly rate while others may offer discounts for larger packages or smaller vehicles. Finally, make sure you feel comfortable with the staff. Great customer service is key when selecting a detail shop!
5. Assess Cost vs. Value
Never sacrifice superior service just because you're trying to save money. It's always worth investing in quality detailing because it'll keep your vehicle looking great and even save you money overall. When in doubt, ask if your favorite detail shop has any seasonal specials. You might even be able to sign up for a maintenance or upkeep program.
Choose Our Detail Shop
Choosing the right detail shop doesn't have to be difficult. Simply do some research online and ask for recommendations from friends, family, and coworkers. Then, visit the shop yourself and inquire about pricing, services, and turnaround times to get a feel for their commitment to customer service.
When it comes to the best detail shop in town, there's no substitute for Nebraska Auto Detail. If you're in need of a reliable local detail shop, then we welcome you to reach out, give us a call, or visit us in Lincoln, Nebraska. Our friendly staff is always eager to answer your questions, discuss our pricing, and provide countless examples of our satisfied customers.